Celebrate Canada Day - Kelowna
Our Biggest Event of the Year

"Celebrate Canada Day – Kelowna" is an annual, free, community festival held at multiple locations along our lakefront and in the Cultural District. It is produced through collaboration between Festivals Kelowna, Folkfest, the Kelowna City Band, and many other community organizations.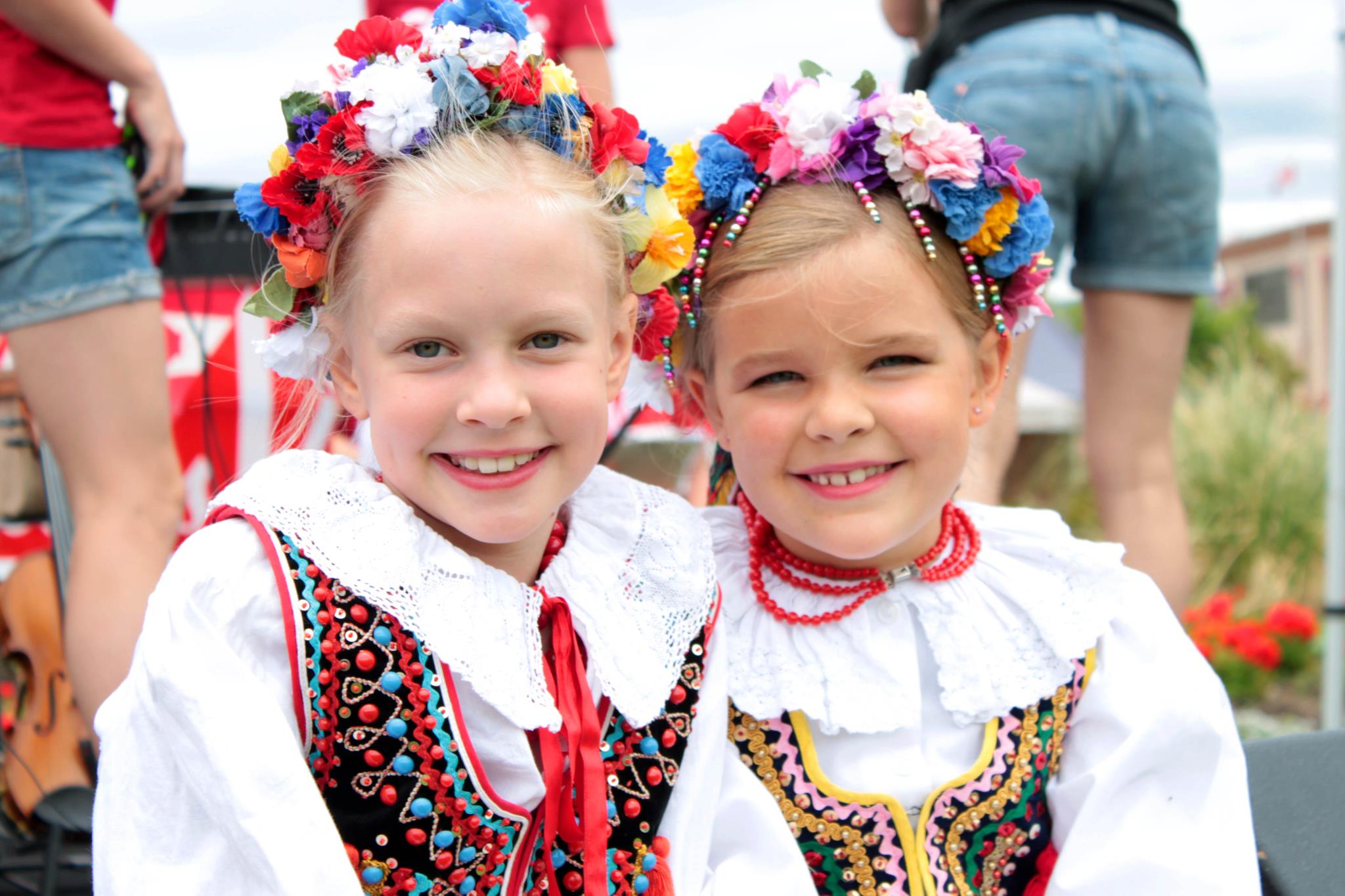 Activities are held from 11 am to 10:30 pm in Waterfront Park to bring residents and visitors together to celebrate our Nation's birthday through interactive and drop-in activities, food, local artisans, and live performances. With a goal to be inclusive, activities are multi-generational, family-friendly, and designed to appeal to a wide variety of interests and tastes.
"So grateful for an organization like Festivals Kelowna to help put on amazing free events for the community and to help enthuse and infuse our community with culture through programs like the Buskers program and Pianos in the Park and all the free music they provide all summer long! Great job and keep up the good work!"
Justina LeeStolz
Google Review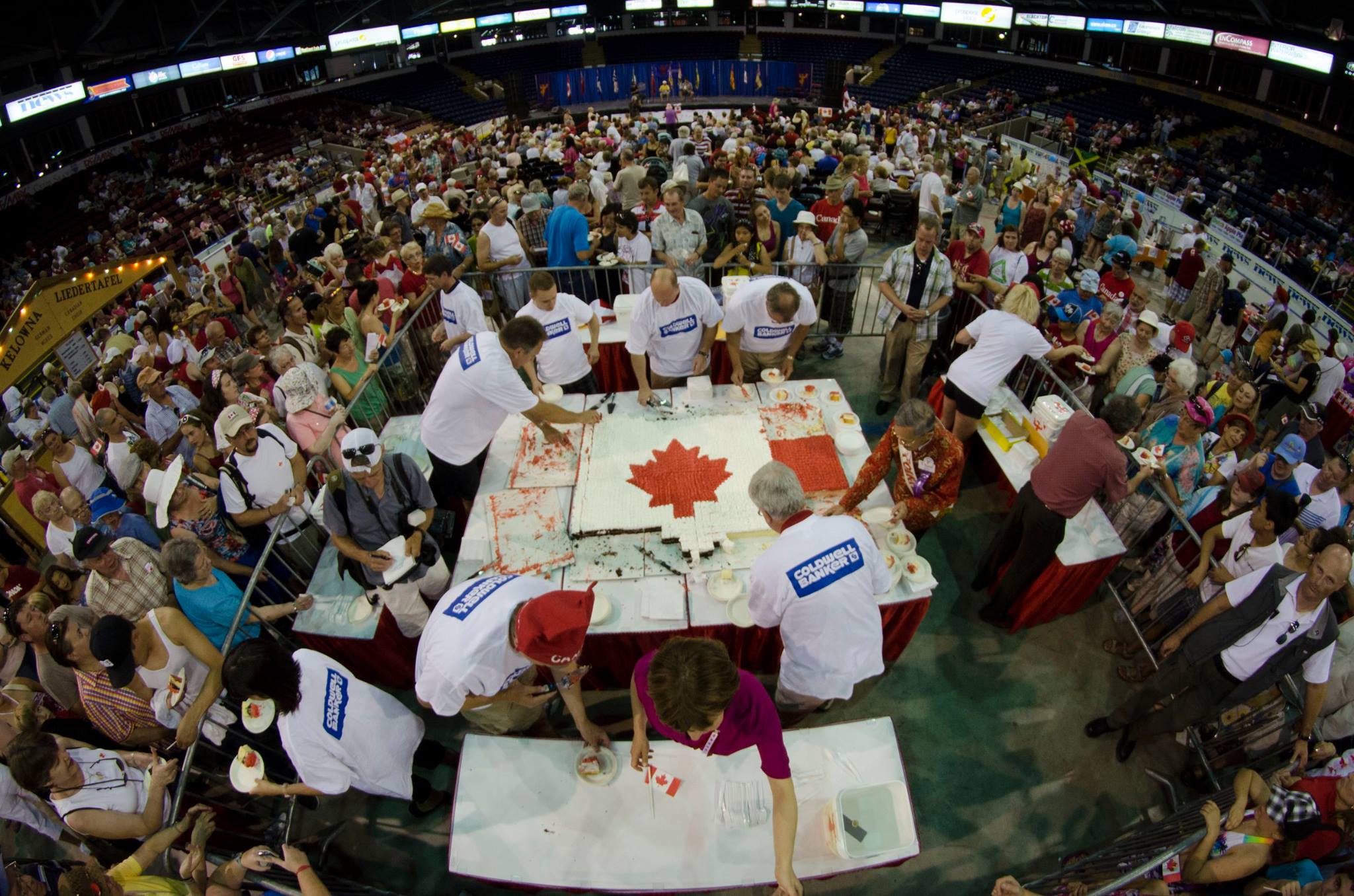 Canada Day 2023
The Kelowna Canada Day celebration is produced as a community partnership between Festivals Kelowna, Folkfest, the Kelowna City Band, and our many activity partners.
Prospera Place
Official Celebrate Canada Day Ceremonies, including a "Happy Birthday Canada" cake presented by Coldwell Banker
48th Annual Kelowna Folkfest Celebrations – presenting Canada's cultural mosaic through culinary experiences and live performances
5th Annual Canada Day Concert presented by the Kelowna City Band – NEW TIME!
Waterfront Park
Waterfront Park features the 24th annual "Celebrate Canada Day-Kelowna" including:
Taste of Canada – a food fair featuring a variety of tasty treats from over 19 different vendors
Made in Canada Marketplace – an artisan showcase of handmade, Canadian arts and crafts
Canada Day Bazaar – a marketplace of unique items by local small businesses
Community Groups Display – information displays by local community organizations
Canada Day at the Kelowna Art Gallery – drop by the gallery for plenty of Canada Day art fun and activities
Need some ideas of great activities to look for? CLICK HERE  for tips and CLICK HERE for the full schedule of events.
Admission to the festival is always free, but donations are greatly appreciated and help support the costs of this celebration.
Volunteers with donation bins will be located at the entrances to Waterfront Park and at the entertainment stages.
You can also use your phone to "TAP" and donate! Look for the digital donate sign at each Info booth in Waterfront Park.
Your donations help keep the Canada Day Celebrations free and accessible to all.
How can you be a part of this fun community festival?
Need more information?
If you need more information about participating in the event but aren't sure where you would fit, please call Renata Mills, Executive Director, at 250-868-3326 or our Program Coordinator at 250-868-3307.